Eagle District Merit Badge College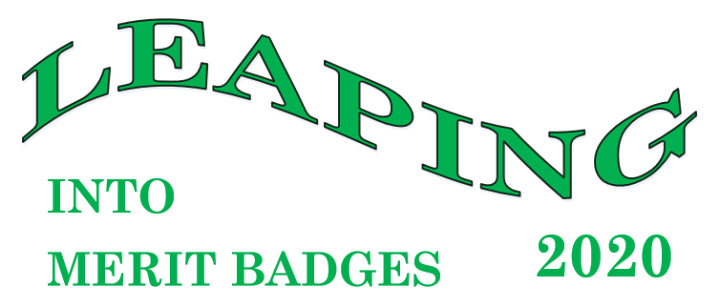 Eagle District Merit Badge College
When: Saturday, February 29, 2020. Classes start at 9 am sharp. Registration between 8-8:45. Classes will be over between 4-5:15. Please be there at 4:15 to pick up scout.
Where: Church of the Servant 14343 N MacArthur Blvd., Okc, OK 73142.
Registration: Register on Tentaroo no later than February 21, 2020, as there WILL NOT be any walk-ins allowed.
Cost: $10.00 includes lunch.
Who Can Attend: All Scouts that are registered with a troop. Webelos that have crossed over and are registered with Troop prior to February 20, 2020.
Info.: Also, class sizes are limited so please sign up early. We need to have accurate numbers for food. SOME OF THE MERIT BADGES WILL NOT BE COMPLETED AT THIS COLLEGE; THERE ARE ITEMS THAT THE SCOUT WILL NEED TO COMPLETE BEFORE OR AFTER THE COLLEGE TO FINISH. Merit Badge Counselors will inform the scout as to when the final completion is done for the Merit Badge. It is the SCOUTS RESPONSIBILITY TO OBTAIN THE MERIT BADGE COUNSLORS CONTACT INFO.
Blue Card—The Scout must come with a Blue Card signed by the Scoutmaster. It is the Scouts responsibility to ensure that all of the requirements are completed and that the completed blue card is signed off by the merit badge counselor. If all of the requirements are not completed, it is the Scouts responsibility to reach out to the merit badge counselor to make arrangements to complete the requirements and obtain the counselors signature of completion on the Blue Card. The Eagle District does not maintain records of requirements completed in class. Blue Cards that have not been signed by the Unit Leader will not be marked as completed by the merit badge counselor as per section 7.0.0.3 of the Guide to Advancement.
Pre-Requisites: See link on the bottom of the page
What to bring: Blue Card signed by Scoutmaster; Notebook for notes; Pen; anything that is on the Pre-Requisites; Good Attitude!!
Contact: Jennifer Stovall EAMBCollege@att.net Facebook Page—Eagle Merit Badge College
Merit Badge Info: www.scouting.org/programs/scouts-bsa/advancement-and-awards/merit-badges
LINKS:
| File Name | Description | |
| --- | --- | --- |
| 2020 Eagle District Merit Badge College Flyer | | Download |
| 2020 Pre-Req's | | Download |
| Counselor's Contact List | | Download |