BSA Lifeguard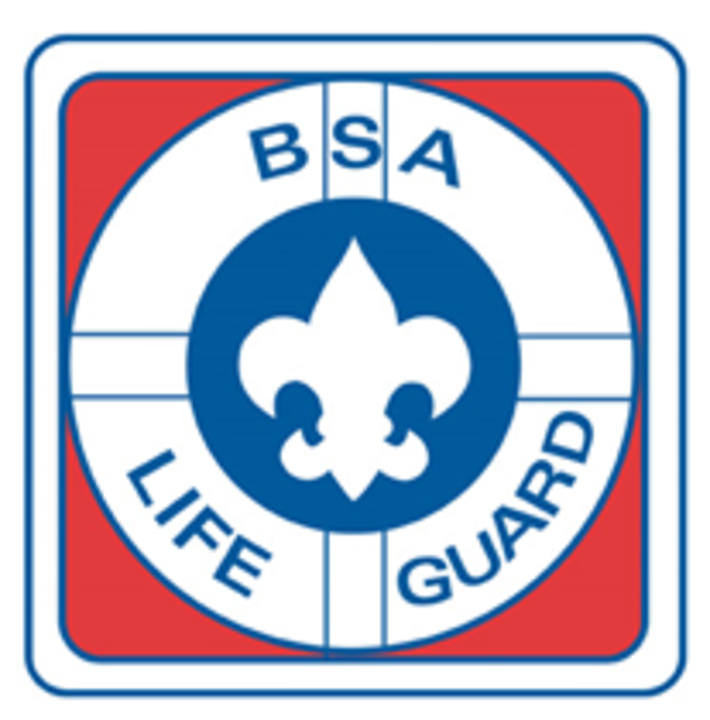 Registration link at bottom of page.
You must arrive at camp able to complete the course prerequisites.
click here to Purchase Red Cross Lifeguard Manual
Schedule
Friday, July 17th
6PM Arrive at camp and conduct long distance swim (550 yards for each participant)
9:30 or 10:00 pm - cracker barrel and discuss plan for the course by instructors and Q & A
Saturday, July 18th
7:00 am breakfast
8:00 am - 10:00 am CPR/AED/First Aid at lodge
10:15 am - Lifeguard Instruction and skills training at Pool
12:00 pm - lunch
1:00 pm - Training resumes
6:00 pm - return to camp
6:30 pm - Dinner
9 pm - casual campfire (get to know one another and relax)
Sunday, July 19th
7 am - breakfast
8:00 am - final training and skills instruction
10:30 am - Lifeguard written test
11:45 - Presentation of lifeguard patches and cards
12:00 pm - return to camp, break down camp and depart.